About Solus Energy Solutions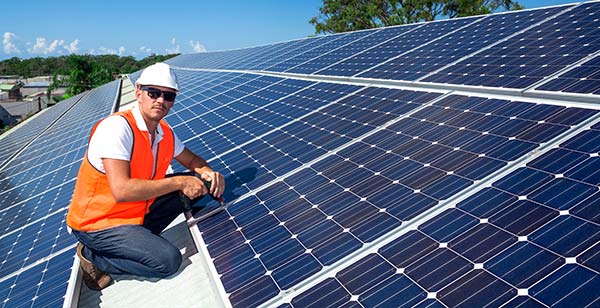 Solus are a Brisbane Based, Family owned Business offering the Complete Energy Package from Solar Hot Water, Solar PV, Battery Storage and Energy Management Controls to Homeowners and Businesses throughout Queensland
As a Rheem Solar Specialist we offer the very best in Solar Hot Water Systems, manufactured right here in Australia for over 75 years. Our working partner in our battery storage is Alpha-ESS who have dedicated themselves to helping our customer's manage their own energy generation, storage and optimisation so as to reduce energy consumption, reduce energy costs, improve electrical safety, and ultimately achieve a self-sufficient green life.
Solus Energy Solutions firmly believe that the energy network now is embracing the same chance as the Internet did 15 years ago. The household energy storage is not only the last one kilometre of building an energy network to connect millions of households but also the threshold for users to know and to further experience the energy network. Thus starting from energy storage systems, Alpha-ESS is pursuing an ambitious goal to transform a product manufacturer into a network service provider.
Solus Energy Solutions
Testimonials
Greg was reliable and prompt, provided good advice and did a great job. Recommended and thanks.
Very happy. Service was very good, very engaging, answered all of my questions, organised the contractors well, and did the job in half a day.
Rheem did a great job and great service by Greg. Happy to recommend to others.
Thank you for your time. Job well done. We are happy with the work